Efurd Machine of Mississippi
The new lineup of Efurd pole peeling machines are designed and built to provide all the qualities you look for in an Efurd machine. An extra margin of power for the toughest jobs and ease of control take the fuss out of the hands of the operator. Smooth, trouble-free operation with minimal maintenance and rugged durability will provide many years of hard use and outstanding versatilty to do any job, and do it exceptionally well. Every Efurd Pole Peeler is designed and built to your specifications. This means we can fit your application every time. We can design, install, and maintain any configuration you desire.
​
Providing you with an extra margin of power for the toughest jobs.
Efurd Machine has the advantage of top of the line drafting software to make your ideas a reality. In addition to the Efurd XHD Pole Peelers, we also manufacture dry kilns, treating trams, custom cut off saws, and custom machinery and equipment. We manufacture and stock parts for our pole machines that can be easily ordered through our toll free phone line. Efurd machine crews can handle all aspects of site preparations, demolition of old equipment, steel erection, machinery and equipment installation, and experienced supervisors for start-up. From the drafting stages, to start-up, Efurd Machine can meet all of your unique expectations.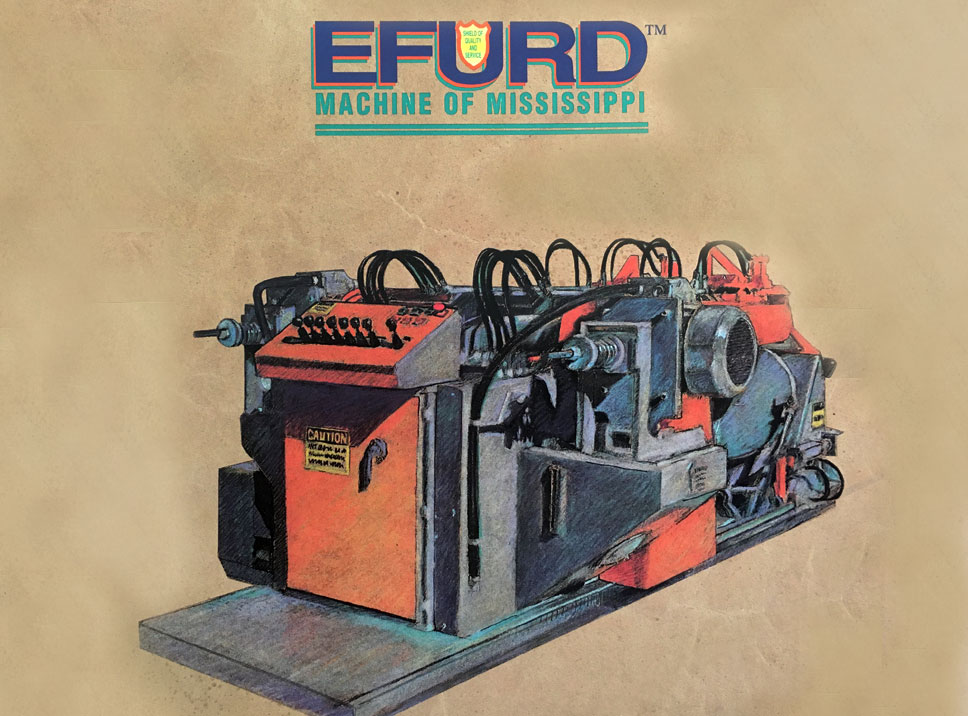 Protecting the health and safety of employees and the environment is the primary concern of all of us at Pierce Construction and Maintenance Co., Inc.-it's simply the right thing to do. This goal is met through our comprehensive and effective environmental health and safety plan that endeavors to eliminate unsafe conditions and minimize the impact of hazardous situations. Pierce Construction and Maintenance Co., Inc. Health Safety & Environmental program will benefit our employees and our clients by eliminating illness and injury to personnel, preventing property damage, and preserving the environment. Pierce Construction and Maintenance Co., Inc. makes every reasonable effort to promote, create, and maintain a safe and healthful environment through safety training, enforcement, and 100% employee stop-work authority.  Our leadership is committed to the adherence to basic safety principles, safe work practices and sound management practices.  Pierce Construction and Maintenance Co., Inc.'s safety culture strives to supersede compliance with applicable federal, state, and local codes, laws, and standards.
Our commitment is proven by our safety record and involvement and adherence to OQ training qualifications and stringent contractor qualification associations such as; ISNETWORLD, Veriforce, Pinion/OQSG, Secon/DISA Drug Screen Consortium. The Pierce Construction and Maintenance Co., Inc. team maintains an EMR of 0.75 beginning August, 2017 and places a high value on our employees returning home safely to their families.